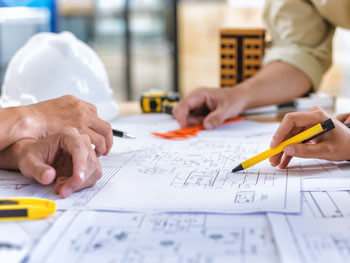 Our commercial construction team brings detailed planning, scheduling, and installation flexibility to a wide range of projects, including construction of retail and office buildings, research labs, manufacturing facilities, data centers, churches, medical offices, hospitals, schools, multi-family residential buildings, sports arenas, and more.
Get Expert Construction Project Management
Newcomb and Company often collaborates during the bidding stage to help facilitate on-time, on-budget completion. Once work begins, we help develop an overall project schedule detailing everything from field activities to equipment procurement.
Throughout construction, we apply our deep expertise gained from serving as one of the most active mechanical contractors in the region.
Access In-house Licensed Engineers and Detailed Estimates
Because we offer in-house licensed engineers and fully-permitted construction documents, we can tailor solutions to your individual needs, and oversee projects through the construction process. Our highly-trained sales staff is also ready to provide detailed estimates and suggestions for your plan-and-spec work.
Enjoy the Flexibility of Brand-Independent Field Fabrication
We're factory-trained in design and installation of an extensive breadth of equipment and system types. We fabricate the majority of the ductwork we install, and can also field-fabricate and install water, refrigerant, and condensate piping.
Our services for new construction projects include: