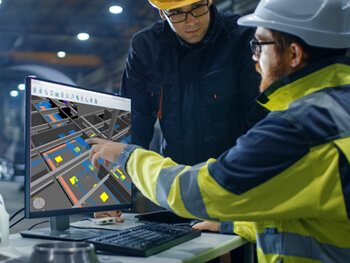 We offer decades of experience designing, building, installing, operating, and maintaining hundreds of different types of commercial mechanical, HVAC, and process piping systems.
Our depth of expertise equips us to offer some of the most cost-effective and easy-to-maintain design-build solutions in the industry.
We Help Keep Your Projects On Time and On Budget
HVAC design-build and HVAC design-assist are two of the most effective ways to help bring your projects to completion on time and on budget. Both methods help identify exactly what materials cost, and when they will be delivered. Design-build gives you the added advantage of a single point of contact who can help steer the constructability of your designs. We also provide complete mechanical engineering services.
Whether you prefer design-build or design-assist, either method typically allows for pre-purchasing of equipment and materials which can help bring a project to market more quickly.
Get Dependable Know-How for Your Building Type
We've delivered design-build and design-assist HVAC and process systems for a diverse range of building types, including: