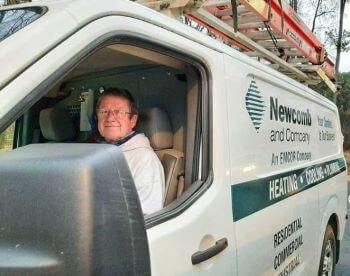 Our professional engineers design and install systems that help improve comfort and efficiency in buildings of all types: commercial, industrial, healthcare, data centers, churches, educational buildings, laboratories and more.
For emergency repairs or service, our technicians are available 24/7/365 with the latest communication and diagnostic technology. We also offer customized service agreements. Our full array of mechanical contracting services includes:
The right building automation system can make a significant difference in your facility's comfort, productivity, and energy efficiency. We offer BAS from the latest internet-based open-architecture technologies to complex pneumatic systems.
Whether you prefer our design-build or design-assist services, both help steer the constructability of your designs and allow for pre-purchasing of equipment and materials to help bring your projects to market more quickly.
For a wide variety of facilities, including hospitals, universities, office buildings, and laboratories, we offer piping, chiller, and boiler installation; SMAW and MIG welding; underground utility work; and a state-of-the-art prefabrication shop.
Often collaborating during the bidding stage to help facilitate on-time, on-budget completion, our new construction services include fabrication, boiler services, building automation systems, uninterruptable power supplies/generators, HVAC systems, industrial and process piping, plumbing and more.
Whether your equipment is old or new, we're ready to provide you with repairs, retrofits, replacements, regularly scheduled maintenance, and new equipment installations. Ask about our custom service agreements, tailored to help maximize your savings.
To learn how we can help with your next project, contact us today.